December 2016 Newsletter:
Shalom from Kol Haskalah
A Humanistic Jewish Congregation 
December 2016   

HAPPY CHANUKAH!


LET'S PARTY!
 If we have reached you in error, or at an old email address, please let us know. If your newsletter is addressed to "Dear Friend", that means we don't have your first name in our email system. Please tell us if this is the case.
~ UPCOMING CONGREGATIONAL EVENTS~
  CHANUKAH PARTY AND POTLUCK DINNER
Saturday, December 17th, 6:00 pm-8:00 pm

Join us in celebrating Chanukah with Kol Haskalah! Participate in a Havdalah/Chanukah service and enjoy eating latkes, singing songs and competing in an adult wine tasting contest. Kids can enjoy holiday themed crafts and helping to assemble Chanukah ginger bread houses.


Bring your own menorah for a joint candle lighting moment. Also, make a menorah at home and enter our Homemade Menorah Art Exhibit. Each person who displays their menorah will get to pick an item from a prize bag.

A potluck dinner will finish off the evening. Please bring a dish to share with at least 6-8 people. Would be helpful if you can either come early to set up tables and/or stay late to help clean up. Many hands make light work!  Also, if convenient, bring your own plates and cutlery to help the environment.

We will be collecting either new or gently used coats to donate to WRAL's Coats for the Children Campaign and non-perishable food items to donate to local food pantries..



HUMANISTIC JEWISH BOOK GROUP  
Saturday, January 28th, 2017, 10:30 am
Faye Kalman's Apartment
The Cedars
Chapel Hill, NC
The Humanistic Book Group will discuss
The 7 Laws of Magical Thinking: How Irrational Beliefs Keep Us Happy, Healthy, and Sane
by Matthew Hutson. Lunch to follow. Contact Lynne Kane at
batya.etel@gmail.com
or
919-960-0983
with any questions.
~ SUNDAY SCHOOL NEWS ~ 
 As we approach the holiday break, following our next session on December 11th, we can look back with real satisfaction at the first half of our Sunday School year. Enrollment is up. The new curricula in Juniors l, Juniors ll and in Seniors are engaging and fostering real Jewish learning. New musical programming has boosted spirits and the innovation, imagination and support from students, parents and teachers has created a fun and productive learning environment. Thanks to all!!
Juniors I continues to explore holidays, using art and discussion, with good bits of music and video adding to the excitement. Juniors II has maintained its focus on individual family histories and Jewish culture, with the addition of a bit of Yiddish, learning written characters and some vocabulary as they explore the immigrant life from which so many of us emerged.
Seniors are working on Jewish literacy and behavioral forms of Judaism, plus looking into the traditional mandates of Judaism, most recently dealing with the 613 mitzvot (commandments) specified in the Torah and their moral and ethical implications. Finally, the Mitzvah class kids are narrowing down their mitzvah project choices, selecting the values they will address in their mitzvah celebrations and thinking outside the box, most recently exploring strong Jewish women and their heroic actions.
At our next session on December 11th, we'll be "celebrating" Chanukah (granted, a bit early!) with latkes and stories and song-the first of two celebrations; don't miss the congregational party/potluck at ERUUF on December 17th!. We encourage families to talk ahead of time about the lessons of Chanukah with resonate today-bravery in the face of tyranny, the accomplishments of passionate minorities opposed to unjust of oppressive governance, reliance on one another to make the world more hospitable, tolerant, better.

Hope everyone had a joyous Thanksgiving. Thanks again for all you do to make Sunday School meaningful and fun!
  ~ JEWISH COMMUNITY EVENTS ~
   ADOPT-A-FAMILY CHANUKAH GIFT PROGRAM 
 Jewish Family Services
Begins in October
Levin JCC
1937 Cornwallis Road
Durham, NC


Choose a family in need of Chanukah gifts and do the shopping for them! This is a great family opportunity to shop together and bring smiles and cheer to someone less fortunate during the Chanukah season. All recipients are confidential.


For more detailed information and to participate in these or other ongoing JFS volunteer programs contact Jordana Brown, JFS Volunteer Coordinator at  
919-354-4924
or 
jbrown@shalomdch.org
TRIANGLE JEWISH CHORALE 22nd YEAR FALL CONCERT 
Sunday, December 4th, 3:00 pm
NC Museum of Art
2110 Blue Ridge Road
Raleigh, NC
  Sunday, December 11th, 3:00 pm
St. Paul's Lutheran Church 
1200 Cornwallis Road,
Durham, NC
(Corner of Pickett & Cornwallis)


This will be another exciting season for the Triangle Jewish Chorale who are preparing a concert that includes several commissioned pieces written especially for the TJC. Allan Friedman, Music Director at Judea Reform, has composed a suite "American Variations on Kabbalat Shabat," to be accompanied by string quintet, piano and percussion. We will also bring back three movements of "Down Home: The Cantate" written for us by Alejandro Rutty in 2013. To round out the program, the Chorale will perform several
Yid
dish songs, some serious and others humorous.
GOT MITZVAH!
Sunday, December 25th, 2016, 9:00 – 5:30
Levin JCC
1937 Cornwallis Road
Durham, NC


Join us for the 11th Annual Mitzvah Day, an exciting day of volunteerism, activism, and unity that benefits the entire community!


This annual event is a community outreach effort coordinated by the Jewish Federation of Durham-Chapel Hill in conjunction with local synagogues and Jewish organizations. With many people off work and school, it's the chance to come together and do something meaningful.


Mitzvah Day kicks off with a community breakfast at the Levin JCC at 9:00am. After breakfast, volunteers depart for their various assignments around the community – cooking meals at local shelters, cleaning parks and trails, delivering gifts to the underprivileged, making blankets for the homeless, and more.


Then, some volunteers choose to return to the JCC for a Chinese dinner and family movie on our big screen. For more information and to sign up for volunteer opportunities go to:
Questions? Contact Madeline Seltman, Director of Engagement at:
SPEAKER, DANIEL GORDIS
You Tube V41 of November 15th Presentation
North Carolina Museum of Art
Raleigh, NC
Rabbi Daniel Gordis gave an entertaining and eloquent talk about Israel and what it represents to all of us. For those unable to attend, you can hear his compelling and inspiring story, including the lively audience exchange that followed by clicking on the link below.



Gordis emphasized that the story of Israel is not simply a series of military conflicts. Is the United States simply a series of military adventures?  Rather his message is the saga of our people – our hopes, dreams, and visions. It is the Jewish Liberation movement after two millennia of persecution and helplessness. It tells the rebirth and fruition of a nation-state based on Jewish values, forged by our shared tradition and remembered history. 


Rabbi Daniel Gordis is Senior Vice President and the Koret Distinguished Fellow at
Shalem College
. He is a highly regarded scholar and passionate speaker about Israel and the well-respected author of more than ten books. His writing has  also appeared in numerous magazines and articles and he is a regular columnist for both the Jerusalem post and Bloomberg view.
Lynne Kane and Phyllis & Don Rosenbaum were among the packed NCMA auditorium and highly recommend a listen on YouTube



To See Additional  Programs/Events Offered By The Durham-Chapel Hill Jewish
Federation, Go To:
This list is for informational purposes only. By providing this information, Kol Haskalah does not support or endorse any of the organizations or events listed.



~THEATRE  COMES  TO  KOL HASKALAH ~


A large, enthusiastic audience of Kol Haskalah members and theatre lovers from the larger community enjoyed an exciting theatrical event on Friday, November 11th – a reading of two one-act plays by Kol Haskalah member Paul Bogas.


Held at ERUUF, the plays, Philodendron and Partners, featured local actor Paul Deblinger, Richmond, Virginia actor Jim Dyk, David Sennett, and Kol Haskalah's own star of stage, Sara Gordon, reading stage directions. Each play dealt with families and relationships, using a mix of drama and comedy to explore the complexities of identity and history. A lively discussion following the readings clearly indicated the audience's approval of both the material and the performance.

Included in the evening was a lovely Humanistic Shabbat observance during intermission and, of course, the usual delectable dessert table. The evening was deemed a success by all, and, based on audience reaction, may be just the first of many Kol Hakalah endeavors. Thanks to all who participated!

David
   ~ CALL TO ACTION ~
TIKUN OLAM
VOLUNTEERS NEEDED! 
DURHAM URBAN MINISTRIES COMMUNITY KITCHEN
Sunday, Decemer 25th, 2016
This month, please consider helping Kol Haskalah, along with Judea Reform and Beth El, provide dinners to homeless and hungry people in Durham. We serve over 200 people each month and the number keeps growing. We feed all ages, all backgrounds, all religions.
We need donations of casseroles, cookies, large cans of green beans, sweetened iced tea, shredded cheese and peanut butter and jelly (there are so many kids now!).
You can drop off the food at Judea Reform by Friday, December 23rd or take supplies directly to the shelter on Sunday, December 25th at 4:15. Please let me know what you can donate so I can coordinate with the other congregations. Contact Francis Presma at presma@law.duke.edu or 919-451-6207. We would love to have more participation from Kol Haskalah in this mitzvah. 
Also, please consider joining the prep crew to prepare and serve meals to help the needy and hungry; it's fun and a minimal time commitment. We begin at 4:15 p.m. and are usually finished by 5:45. Children over 13 (and pre-Bar and Bat Mitzvah) may use time working on these dinners as part of their community service activities. What better way to teach what Humanistic Judaism really means. Contact Frances Presma at presma@law.duke.edu if you would like to sign up.
Tuna Casserole Recipe
2 bags of noodles (any kind)
3 carrots and 3 celery stalks, chopped
2 large cans of cream of mushroom soup (Food Lion has their own brand)
6-7 cans of chunk light tuna, drained
Cook noodles, blend all ingredients together, put in disposable tin (one really big or two medium ones). You can deliver anytime to Judea Reform for them to freeze in advance or deliver fresh on Sunday to the Community kitchen. So easy! Prepare when you have time.
We continue to collect non-perishable foods for the food banks and old towels/blankets for the animal shelters. We also collect soaps, shampoos, etc. (all those samples that we get and never use) and donate them to the Durham Women's shelter. Please bring to any congregation event. We will deliver for you! 
HAPPY BIRTHDAY!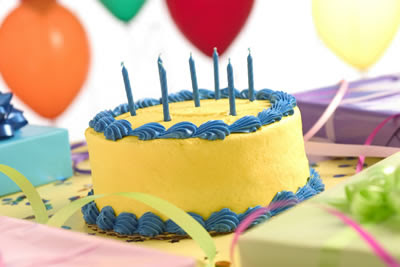 12/04  Abby Zachary
 12/19  Naomi Lehavot
 12/28  Rena Zito
 HAPPY ANNIVERSARY!  

MY STRENGTH IS IN ME …AND IN YOU  
To all our members: If you or someone in your family could use some Kol Haskalah community support, please contact us at
janzelman1@gmail.com
to tell us what we can do to help.
If you know of  members of Kol Haskalah that you like acknowledged, please let us know at
janzelman1@gmail.com
.

Mazel Tov to Burt and Renee Rauch on the recent Bar Mitzvah of their grandson Max. 
~TRIBUTES ~ 
Tributes are greetings, thank yous, or other messages from members to members acknowledging celebrations of birthdays, anniversaries or other events accompanied by a donation to Kol Haskalah in that person's name. We ask that a minimum donation be $10 per greeting.
Please send tribute notices and checks, made out to Kol Haskalah, to:


Jenn Sessler, 106 Buckeye Lane, Chapel Hill, NC 27516
 ~ LOCATIONS ~ 

Unless otherwise noted, events occur at Eno River Unitarian Universalist Fellowship
 4907 Garrett Road, Durham 
  6/10 mile east of 15-501, on the left  
For directions and parking information, click:   
Other celebrations/activities are in Classrooms 4 & 5 at the back of the Care Building, at the rear of the campus